In 2009 Vital was asked if we would sponsor a young skier who had a dream to be the best. He needed backing to stay in the game and get to the Vancouver Winter Olympics in 2010, when there was no UK sport funding for his discipline. We backed him then and still back him today.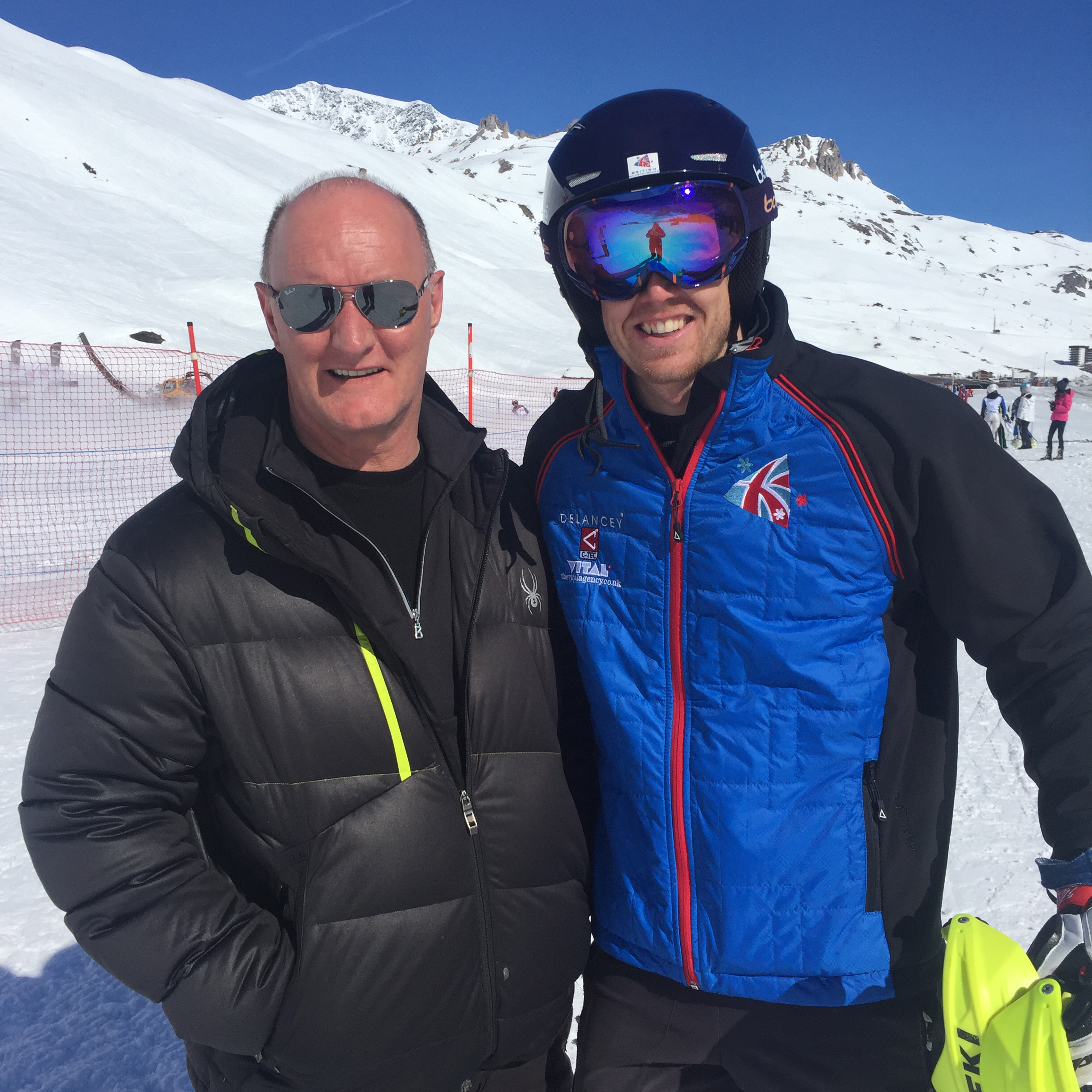 Above: Vital's Jeremy with Dave, March 2016, Tignes.
This weekend he delivered Britain's first ever Alpine Skiing World Cup Gold Medal at Kitzbühel. Dave Ryding's work ethic, passion, grit and sheer determination have delivered an amazing result and shows his humility, strength of character and pride all in equal measure, characteristics of a champion. His coach, tech team, family and sponsors have been unstinting in their support and belief in Dave's ability to deliver. 
Well done Dave! great to see the nation so proud of you.
Here's the official word from Team GB.